REVOLUTIONARY NEW CONCEPT WITH FIRST-TO-MARKET ADVANTAGE
The first-of-its-kind, Fields Cannary is poised to become a disruptor and pioneer in the cannabis hospitality sector by opening an on-site cannabis destination: The "Cannary" – which we define as "the ultimate destination for shopping, consuming, and vibrant social connections all in one space."
Industry-First Opportunity with First-to-Market Advantage
The first-of-its-kind, Fields Cannary is poised to become a disruptor and pioneer in the cannabis hospitality sector by opening an on-site cannabis destination: The "Cannary" – which we define as "the ultimate destination for shopping, consuming, and vibrant social connections all in one space."
The Collective Cannabis Experience
Industry's First, All-In-One Experience. Fields Cannary holds ALL 5 of these different licenses, controlling the entire supply chain from Seed to Enjoyment (or Experience).
The ingredients that contribute to this are:
Fields Cannary holds ALL 5 of these different licenses, along with a Class C liquor license, controlling the entire supply chain from seed to enjoyment.
GROUNDWORK COMPLETE x CONSTRUCTION UNDERWAY
Prime Real Estate:

Secured ownership of a prime 4-acre property in Muskegon
Strategically located near main highway, ensuring easy access for visitors
Conveniently close to the beautiful shores of Lake Michigan and Muskegon Lake, hotels, and a convention center, enhancing its appeal as a premier destination spot
Diverse Licensing Portfolio:

Obtained and own five crucial licenses essential for our cannabis operations, covering cultivation, processing, retail, consumption lounge, events and liquor license, an unprecedented combination.
Advanced Infrastructure:

Architectural and design plans are complete and actively being executed.
Remodeling underway for the 11,000-square-foot structure and outdoor space (Phase 1)
Partnership with an Industry Leading Multi-State Operator - MAMMOTH LABS
This groundbreaking partnership with Mammoth Labs is a cornerstone of Fields Cannary's success for several key reasons:
Mammoth Labs, is a highly acclaimed extraction and cultivation company expanding its presence to Michigan via Fields Cannary.
Mammoth is renowned for their science-first approach to extractions and their portfolio of award-winning terpene-rich infused products.
Through this partnership, Mammoth Labs is bringing their expertise and exceptional products to one of the largest cannabis market in the country.
As a multi-state operator (MSO), Mammoth Labs has a proven track record of thriving in the West Coast cannabis markets of WA, OR, CA, and NV for almost a decade.
Their involvement is integral to Fields' revolutionary concept, which is poised to transform the cannabis consumer experience and beyond.
PRIME LOCATION - ATTRACTING 125 MILLION VISITORS ANNUALLY
Michigan, with a population of 10 million and attracting 125 million visitors annually, boasts the second-largest cannabis market globally, projected to reach $3 billion in sales by 2023.
Muskegon, a booming city at the forefront of cannabis adoption, offers compelling reasons for its outstanding growth:
Early adoption: Muskegon was one of the first cities to embrace cannabis and continues to lead in the industry.
Ongoing development: The city is actively investing in enhancing local and tourist attractions.
Exclusive offering: Within a 100-mile radius, there are no operational consumption lounges, giving Fields Cannary a unique advantage.
Tourist appeal: With an average of 1.3 million visitors annually and $313 million in annual tourist spending, Muskegon offers a vibrant tourism economy.
UNIQUE MODEL - LEVERAGING CANNABIS MARKET TRAJECTORY
A unique model in a rapidly expanding market with opportunity for scalability & growth.
The legalization of cannabis in 38 U.S. states has paved the way for a thriving industry.
The legal cannabis market has experienced rapid expansion, with a CAGR of over 32% in the last decade.
The overall global cannabis market is projected to reach nearly $200 billion by 2028*.
Cannabis tourism is already a substantial sector valued at $17 billion, according to Forbes.
Cannabis vacation travel curators are now offering a variety of experiences.
Incorporating cannabis into weddings is on the rise. Requests for cannabis-themed weddings have increased by about 20% in recent years.
Forbes suggests that the momentum in cannabis tourism is just beginning, indicating further growth potential.
The emphasis on profitability ensures financial stability and sustainability in order to capitalize on opportunities for growth.
National Expansion: This unique business model is designed for multi-layered scalability and can be replicated in any legal market. This scalability extends to the potential for expansion and franchise opportunities.
Diverse Product Line: poised to create its own brand of cannabis products through cultivation and processing, tapping into the growing demand for high-quality, unique cannabis offerings.
Cannabis Hospitality and Tourism: Cannabis tourism is a substantial and expanding sector, currently valued at $17 billion according to Forbes. We are well-positioned to leverage this trend, offering a destination and experience akin to a winery or brewery.
Growing Event Market: Just as alcohol has traditionally played a significant role in celebrations, cannabis-themed weddings have witnessed a 20% increase in recent years, reflecting the rising demand for unique cannabis experiences.
Rapid Industry Growth: A total of 41 states, as well the District of Columbia and Puerto Rico, have medical marijuana programs and 23 of those have full adult-use programs. Fields is operating in a rapidly expanding market that has seen impressive growth, boasting a CAGR of over 32% in the past decade.
COMMITMENT TO SUSTAINABILITY & SOCIAL IMPACT
Our strong commitment to sustainability and social Impact is deeply ingrained in our business practices.
We are committed to the Planet, Plants, People and Purpose. We aim to provide sustainably grown cannabis, and locally raised foods to our customers near and far and create a space to discuss these topics.
Our grow facility is an energy-efficient environment for sustainable and abundant year-round growing. It will use insulation, high light-transmissive glazing, passive solar design, and water preservation technology to help us grow more while using less energy.

Proud social equity status and dedication to fostering inclusivity and diversity as a woman and minority-owned enterprise.
The Fields leadership team possesses pertinent and invaluable expertise, backed by a proven track record of success. With their diverse skill sets, strategic decision-making prowess, and adeptness in navigating challenges, they form the right formula for ensuring long-term growth and achieving unparalleled success.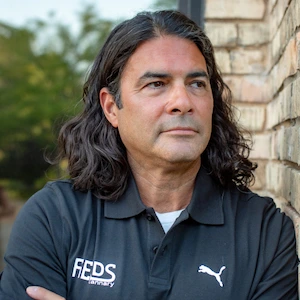 Co-Founder/Chief Executive Officer (CEO)
25+ years experience in finance and emerging markets. Experienced to lead the financial operations of the company and ensure compliance with all applicable regulations.
Co-Founder/Chief Cultivation Officer (CCO) & Vice President
Cannabis R&D Specialists
30+ years experience in cannabis cultivation, processing & sales. Social equity licensee committed to promoting access, equity & inclusion.
Co-Founder/Secretary & Chief Experience Officer (CXO)
20+ years' experience in hospitality and event planning.
BA in social work and educated on the advocacy and activism necessary for social justice.
Strategic Partner/Chief Science Officer (CSO)
A highly acclaimed award-winning extraction and cultivation company. For nearly a decade they have been thriving in the West Coast cannabis markets of WA, OR, CA and NV and excited to expand to Michigan.